Indiana-China Sister City: Batesville, Indiana & Haiyan, Zhejiang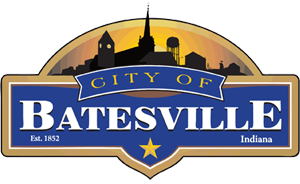 BY ECHO LU
Batesville is a city located in Franklin and Ripley counties in the state of Indiana. According to 2010 census, the population was 6,250. Batesville is noted for its central location between Indianapolis, Cincinnati and Louisville.
Batesville was founded by George H. Dunn, owner of the John Callahan Trust Company. The company bought land and created new towns along rail lines that it began since Dunn was president of the Cincinnati and Indianapolis Railroad.
Joshua Bates, who platted the town of Batesville, is thought to be the source of the city's name.
On November 1, 1853, the first train from Cincinnati to Indianapolis passed through Batesville.
There are two large publicly traded companies headquartered in Batesville. There are also smaller manufacturing companies in Batesville, as well as a telecommunications company that serves several surrounding towns and cities like Greensburg.
Batesville Casket has been in business since 1884 and is still a flourishing business for Batesville. Batesville Casket is one of the leading casket companies in the Midwest.
The largest industry in Batesville is the manufacturing of hospital and health care equipment, most notably hospital beds. William Hillenbrand and his aunt Mary Mitchell founded Hill-Rom in 1927.
The business grew rapidly after the Great Depression ended. William convinced hospitals to use his wooden hospital bed for six months free of charge.
Batesville has one public school corporation. The Batesville Community School Corporation consists of a primary school, intermediate school, middle school and high school. As of the 2007-2008 school year the corporation enrolls 2,011 students.
Batesville also has one private school. The St. Louis School is based at the local St. Louis Catholic Church. Ivy Tech Community College has branch in Batesville located at 920 County Line Rd.
On October 31, 2013 Batesville welcomed a delegation from Haiyan County, Zhejiang Province of China for the purpose of establishing a Sister City relationship.
During the visit, Batesville and Haiyan have agreed to work together to promote exchanges and co-operation in the fields of economy, trade, science and technology, culture, education and personnel.
The two cities share a multitude of similarities including proximity to major cities, foremost economic development, top-class educational system and a deep respect for cultural heritage.
Haiyan County is a county in Jiaxing City, Zhejiang Province of China. The population is about 370,000.
In August 2010, Haiyan was selected to house the "Nuclear City". In addition to the nuclear power plants, the headquarters of 18 leading Chinese nuclear equipment suppliers are currently in Haiyan, as are branch offices of all the major Chinese nuclear design institutes and construction companies.
According to World Nuclear News, China would reportedly spend some $175 billion on developing the 130 square-kilometer Haiyan Nuclear City.