Chinese classical pianist Lang Lang to perform Sept. 27
Chinese classical pianist Lang Lang to perform Sept. 27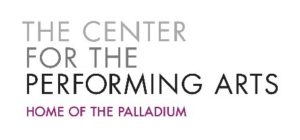 One of the world's most exciting concert pianists, Lang Lang, will return to the Palladium in Carmel on Tuesday, Sept. 27, for a special one-night-only performance.
Since emerging as a child prodigy in his native China, the 34-year-old artist has been called a "rock star" in his field due to his exuberance and showmanship. He has performed with the world's top orchestras and inspired millions with high-profile appearances on television and at such events as the 2008 Beijing Olympics opening ceremony, the 2014 World Cup concert in Rio de Janeiro and the 2014 and 2015 Grammy Awards.
"Lang Lang has conquered the classical world with dazzling technique and charisma," says NPR's Morning Edition.
The concert begins at 7:30 p.m. Sept. 27 in the Palladium at the Center for the Performing Arts, 1 Center Green, Carmel IN, 46032. The two-hour program with intermission will include works of Debussy, Liszt and other great composers. Food and drink will be available, and a guest scholar will discuss the program selections in a "Classics in Context" chat at 6:30 p.m. in the concert hall.
Tickets are $45 to $150. For tickets and more information, please call (317) 843-3800 or visit: www.thecenterfortheperformingarts.org/tickets/production.aspx?PID=5127
The concert is presented by the Center for the Performing Arts and sponsored by PTS Diagnostics, a wholly owned subsidiary of Changsa, China-based SINOCARE Inc.