Indiana-China Sister Cities: Kokomo, Indiana & Dongyang, Zhejiang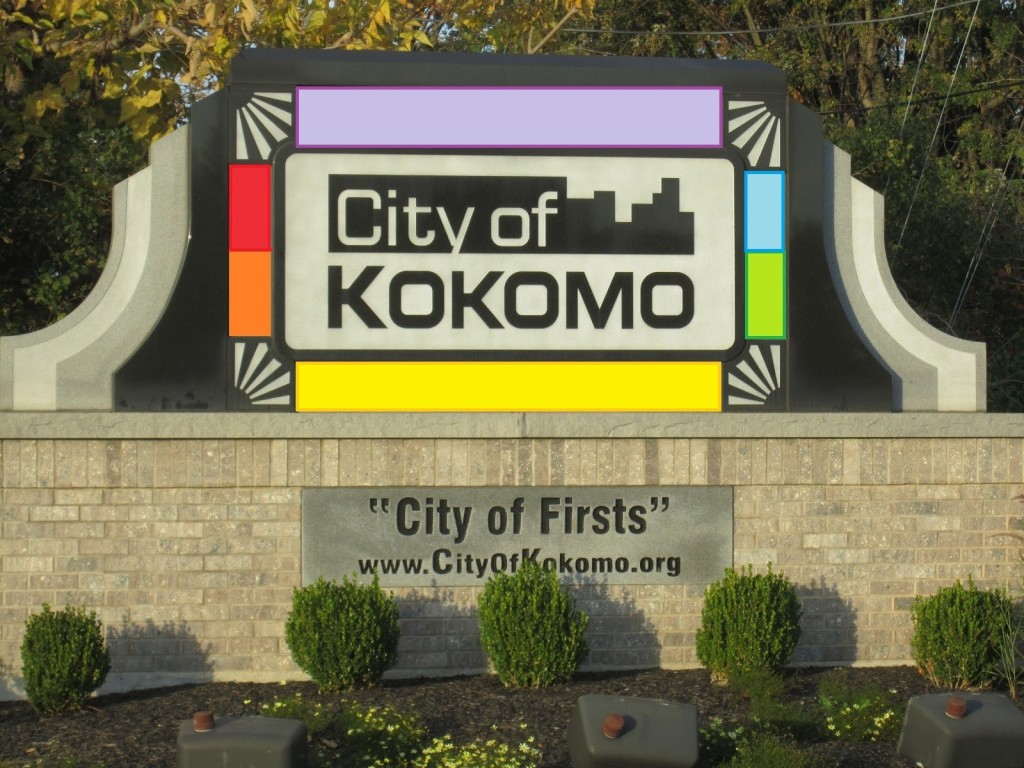 BY ECHO LU
Kokomo is the county seat of Howard County, Indiana. It is Indiana's 13th largest city. Kokomo is the principal city of the Kokomo, Indiana Metropolitan Statistical Area, which includes all of Howard and Tipton counties.
Kokomo's population was 45,468 at the 2010 census. On January 1, 2012, Kokomo successfully annexed more than seven square miles (18km2) on the south and west sides of the city, including Alto and Indian Heights, increasing the city's population to nearly 57,000 people.
Kokomo is named for the Native American Ma-Ko-Ko-Mo who was called "Chief Kokomo". Before the Civil War, it was connected with Indianapolis and then the Eastern cities by railroad, which resulted in sustained growth of the city's economics. The discovery of large natural gas reserves produced a boom in the mid-1880s. Among the business which the boom attracted was the fledgling automobile industry. A significant number of technical and engineering innovations were developed in Kokomo, particularly in automobile production, and, as a result, Kokomo became known as the "City of Firsts."
Kokomo's employment is largely based in manufacturing. In December 2008, Kokomo was ranked third by Forbes in America's fastest dying towns, mainly as a result of the financial difficulties of the automotive industry.
In May 2011, Forces listed Kokomo again but this time as one of the "Best Cities for Jobs" after the city ascended 177 places in the rankings.
In June 2011, Conexus released a report touting Kokomo's "rapid bounce" after the recession, and predicted a rise in income of more than 2%, assuming increased automobile production.
By May 2013 Kokomo's unemployment rate was 9%, representing a 1.4% decrease in non-farm employment. It was higher than the national rate of 7.6%. The May 2013 statistics reported a 6.9% decline in manufacturing jobs over the previous 12 months. Government employment was 18.7% below the previous year.
Kokomo has a sister city on the other side of the world. City of Dongyang, a city in the center of Zhejiang Province, it is part of the Yangtze River Delta Economic Region.
In the week of January 14, 2013, Kokomo and Dongyang have agreed to establish a formal international relationship. Kokomo Mayor Greg Goodnight said that the relationship should benefit both communities.
Ten months after signing a sister city agreement with Dongyang, a delegation from Kokomo visited China from October 15, 2013 to October 30, 2013, furthered develop ties between Dongyang and the greater Kokomo community by collaborating on strategies for business, education, and cultural partnerships for the betterment of both communities.
Dongyang located about 200 kilometers south of Hangzhou. It covers an area of 1744.05 square kilometers and administers eleven towns, one county, and six sub-districts.
Dongyang county was first set up in AD 195 and known as Wuning. In AD 688, the name was changed to Dongyang. The name Dongyang means "Eastern Sun".
Dongyang is home to numerous construction companies, the primary one being Zhongtian. Dongyang also produces magnets, chemicals, plastics, garments and agriculture and wooden sculptures.
The reform and opening policies of the 1970s have accelerated economic growth, and the city ranks among the top 100 cities in China. In 2005, the city's GDP reached 15.984 billion RMB yuan, earning fiscal revenue of 1.38 billion RMB yuan.
Dongyang boasts a wide range of industrial sectors, led by electronic, machine building, magnetic material producing, and medical and chemical industries. Dongyang has become the largest magnetic material production and exportation base in China. It is also the third largest medical and pharmaceutical city in Zhejiang, and boasts a group of leading companies in this sphere, such as Hengdian Kanyu Pharmaceutical Co. Ltd, Zhejiang Garden Biological High-tech Co., and Zhejiang Hansheng Pharmaceutical Co. Ltd.
A famous local tradition in Dongyang is the "virgin boy egg", an annual tradition in early spring time where the urine of pre-pubertal school boys preferably under 10 years is collected, then eggs boiled in the urine would be sold and eaten. In 2008, Dongyang recognized the eggs as "local intangible cultural heritage."