Indiana-China Sister City: Elkhart, Indiana & Jinhua, Zhejiang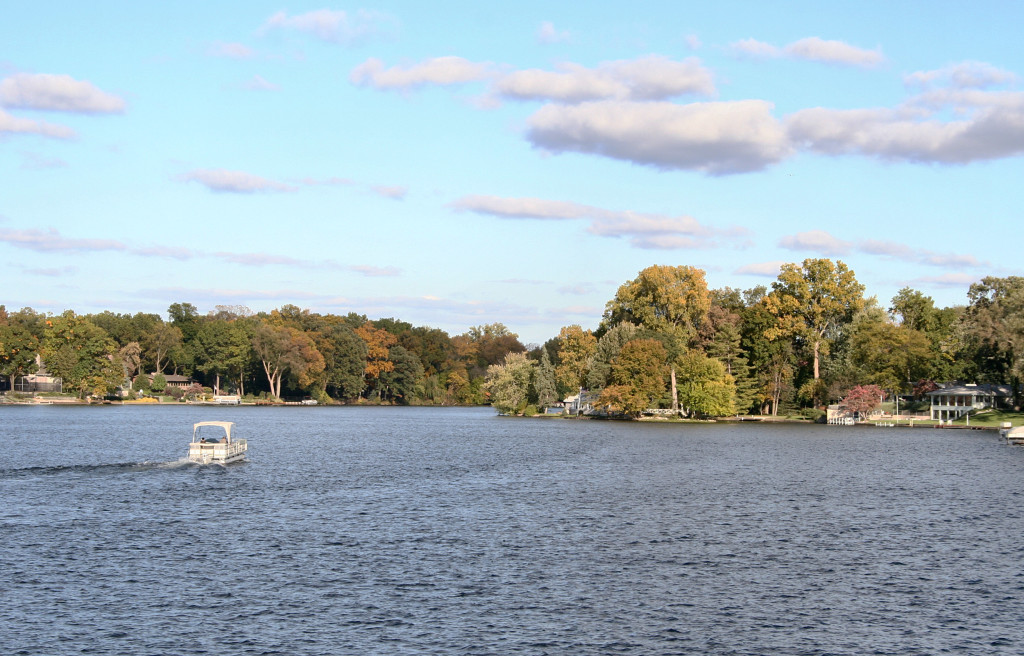 BY ECHO LU
Elkhart is an Indiana city in Elkhart County. It is located 15 miles (24 km) east of South Bend, Indiana, 110 miles (240 km) north of Indianapolis, Indiana. Elkhart has the larger population of the two principal cities of the Elkhart-Goshen Metropolitan Statistical Area, which in turn is part of the South Bend-Elkhart-Mishawaka Combined Statistical Area, in a region commonly known as Michiana. The population was 50,949 at the 2010 census. Despite the shared name, it is not the county seat of Elkhart County; that position is held by the city of Goshen, located about 10 miles (16 km) southeast of Elkhart.
Elkhart is best known for two industries: recreational vehicles and musical instruments. It has been referenced as the "RV Capital of the World" and the "Band Instrument Capital of the World" for decades. Other notable industries in Elkhart include: pharmaceuticals, electronic components, manufactured housing and mobile homes. Numerous manufacturers of musical instruments and accessories, of which most of the surviving companies have been absorbed into the Conn-Selmer conglomerate, have a long history in the city. Elkhart is also home to the Robert Young Rail Yards, which are the second-largest freight classification yards in the world.
Elkhart is home to many Recreational vehicle (RV) manufacturers, boat manufacturers, and van conversion companies, including Bennington Marine, Forest River Inc. Hy-Line, Keystone, Skyline, Sun Valley, Travel Supreme, Thor Motor Coach, and many other manufacturers, including Gulf Stream, and Jayco, can be found nearby in Goshen, Middlebury, Nappanee and Wakarusa.
NIBCO Inc. (Northern Indiana Brass Company) has called Elkhart home for over 100 years and is now a fifth generation family business. NIBCO Inc. manufactures and markets flow control products.
Elkhart Brass Manufacturing has been a cornerstone of Elkhart's industrial base. From its location in the heart of Elkhart's industrial area at West Beardsley Avenue, Elkhart Brass Manufacturing has become a leader in the creation of innovative fire-fighting equipment.
The unemployment rate reached 18.8% in April 2009. Due to Elkhart's recent economic troubles, the city and some of its unemployed residents were featured on the February 8, 2009 edition of ABC News.
In 2010, Elkhart County Commissioner Terry Rodino traveled to Jinhua, Zhejiang in part to establish a friendly sister-city relationship with the city. He followed up with visits in 2011 and 2012, while reps from Jinhua came to Elkhart County in 2011 and 2012. Rodino's visits, meant in part to foment economic ties between Elkhart County and China, generated limited public fanfare at the time.
On May 14, 2015, party secretary and director of provincial people's congress Xia Baolong welcomed Indiana Governor Mike Pence and other community leaders in Hangzhou, Zhejiang, an agreement to enhance sister city cooperation and communication was signed during this visit.
Jinhua is a prefecture-level city in central Zhejiang province in eastern China. It borders the provincial capital of Hangzhou to the northwest, Quzhou to the southwest, Lishui to the south, Taizhou to the east, and Shaoxing to the northeast. Its population was 5,361,572 at the 2010 census.
Jinhua is rich in red soil and forest resources. It enjoys an advanced civilian-owned economy, with its industry mainly supported by processing and manufacturing. Leading industries of the city include clothing and textile, mechanics and electronics, pharmacy and chemistry, manufacturing crafts, metalwork processing architecture and building materials, automobile-and-motorcycle accessories, food processing, plastic ware, etc.
Traditional handicrafts have been flourishing in Jinhua. The wood carving and bamboo weaving in Dongyang, the straw plaiting, lace purling and crystals carving in Pujiang, and the hardware crafts in Yongkang, all enjoy a long history of development and the products sell well both abroad and at home.
With the efforts make by government leaders, the two sister cities and the two sister states have made great improvement in economic development and culture exchange.