Indiana-China Sister Cities: Anderson, Indiana & Yuhang, Zhejiang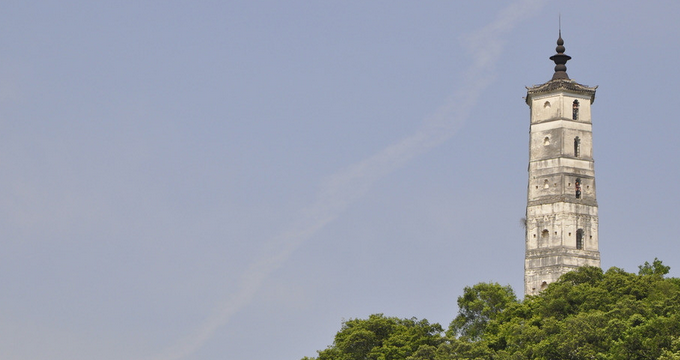 BY ECHO LU
Anderson is an Indiana city and the county sear of Madison County. It is the principal city of the Anderson, Indiana Metropolitan Statistical Area that encompasses Madison County. Anderson is the headquarters of the Church of God (Anderson, Indiana) and the home of Anderson University, which is affiliated with that denomination.
The population was 56,129 at the 2010 census.
The city is named for Chief William "Adam" Anderson, whose mother was a Delaware Indian and whose father was of Swedish descent. The Delaware village was known as Anderson's Town, though the Moravian Missionaries called it "The Heathen Town Four Miles Away". Anderson was also known as Andersonton before being formally organized as Anderson.
On August 28, 1865, with a population were nearly 1,300 people; Anderson was incorporated as a city.
Between 1853 and the late 19th century, twenty industries of various sizes located there. On March 31, 1887, natural gas was discovered in Anderson. As the Indiana Gas Boom began, this discovery led new businesses that could use natural gas, such as glass making, to move to the city. Anderson grew to such proportions that a Cincinnati newspaper editor labeled the city "The Pittsburgh on White River". Other appellations were "Queen City of the Gas Belt" and "Puncture Proof City".
When General Motors closed its operations in Anderson, the city was dealt a major economic blow, as General Motors was the biggest employer in Anderson. Nevertheless, in 2007, Anderson was ranked 98th in the Forbes List for 100 Best Places for Businesses among Smaller U.S. Metro areas. However, a more recent (2014) appraisal of Anderson from the Indiana Business Review was mixed noting that "long-term trends are negative", citing "a long-term downward trend in area employment".
In the comic strip Peanuts, a book in the fictional series beloved by Snoopy, "The Six Bunny Wunnies," is called The Six Bunny-Wunnies and Their Layover in Anderson. The author of Peanuts, Charles M. Schulz, who is a member in the Church of God (Anderson, Indiana), has been awarded an honorary degree by Anderson College.
Mayor Kevin Smith has put a lot of efforts to pursue business leads, promote foreign investment and develop foreign relationships in the past decade.
During Smith's first visit to China in 2006, the City of Anderson and Yuhang District in Zhejiang Province signed an agreement indicating friendly exchange relationship between the two cities. The sister city relationship started from there. Then, in 2012, for the first time since 2006, Smith and Corporate Sales and Economic Development Director, Greg Winkler and Madison County's Corporation for Economic Development Director, Rob Sparks, went for a 14-day business development mission trip to Italy and China.
"This is an exciting time for the city of Anderson. Our overseas missions have proven very successful. Since beginning our travels in 2006, we've seen foreign investment in Anderson through companies such as Nestle, Mancor, Altairnano, Muhlen Sohn, Home Design Products and most recently, Greenville Technologies, Inc. (GTI)." Said Smith in a September 28, 2012 newsletter on the city's official website.
The city's sister city, Yuhang, is a suburban district of Hangzhou, Zhejiang. Its 2013 population was estimated at 1.17 million.
Yuhang is the largest district of Hangzhou. The administration center of Yuhang District is Linping, which is a subcenter of Hanzghou located in the northeast side of downtown area. The famous tourist attractions here include Liangzhu Culture Museum, Jingshan Tea and Buddhist Monastery, Tangxi Ancient Town, The Grand Canal, Chaoshan Scenic Area, Tianducheng Resorts and Xixi Wetland.
In Yuhang District, oilpaper umbrellas have been produced since the era of Qianlong Emperor (1769). Oilpaper umbrellas in Yuhang are made with high mechanical skills and top materials, which provides its endurance.
In 1951, Zhejiang province have chosen Yuhang as the focused point of industrial artifact for oilpaper umbrellas, and initiated a group of this establishment in 1952. The later established "Artifact Rain umbrella industry co-operations" was the first industry of artifacts in Zhejiang. This establishment was once in the spotlight of the Chinese media. However, as the popular metallic umbrella appeared in the market, the oilpaper umbrellas have faced extinction.
Hopefully, the next visit by the mayor won't take another 6 years. As long as the two cities maintains a close relationships, employments and economic developments will be created.